Christmas Sneakers Gift Shop
Daeyeon had planned and operated "Dalgona Challenge" (Dalgona), a donation which was made for every mile ran.
First, log on to NRC app, upload running data on NRC app to Instagram with hashtag "#daeyeondalgona",
then all distance will be accumulated for every mile.
The Dalgona Challenge was doubled the value of running, taking care of health and donating money for neighbors.
At the time of the Dalgona Challenge, Daeyeon decided to donate 10,000 won worth
of Nike products per km, but later donated about 80 million won by multiplying
the final accumulated distance of 1,986 km (19.86 million won) by four!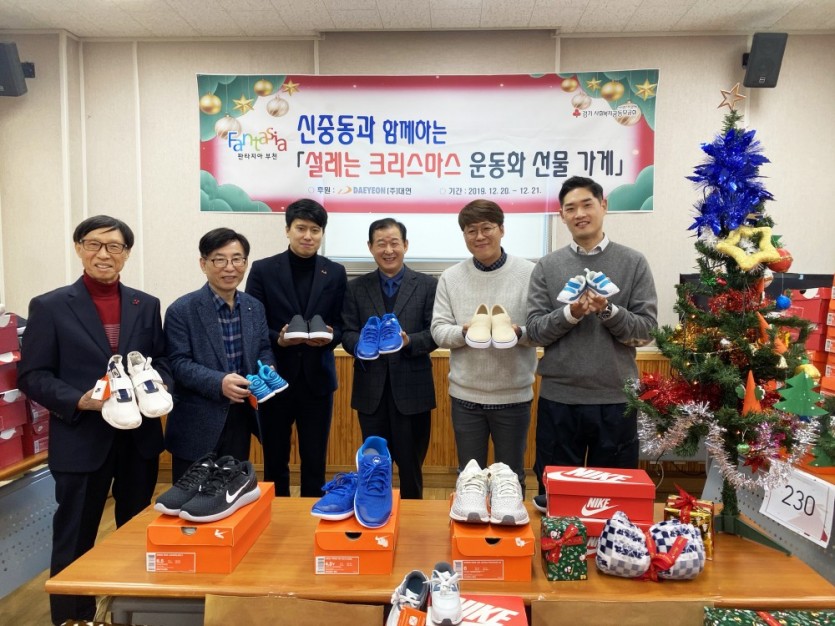 On December 16, a total of 872 Dalgona donation items, including 79 for men,
302 for women and 491 for children, were delivered to the public welfare center. (Retail price: about 85 million
won)
On December 20, the Sinjeong-dong Center for Public Administration
and Welfare in Bucheon opened, "Christmas Sneakers Gift Shop" to share donated items with neighbors.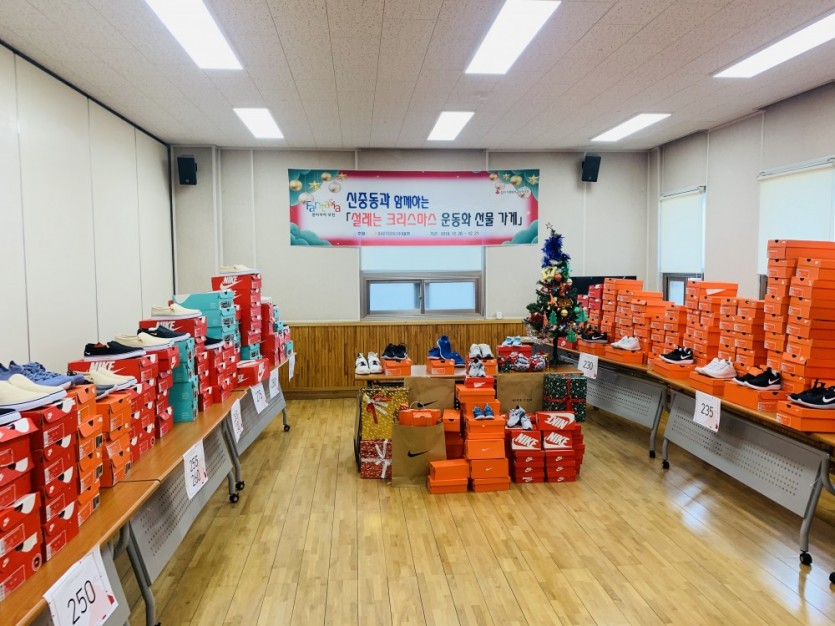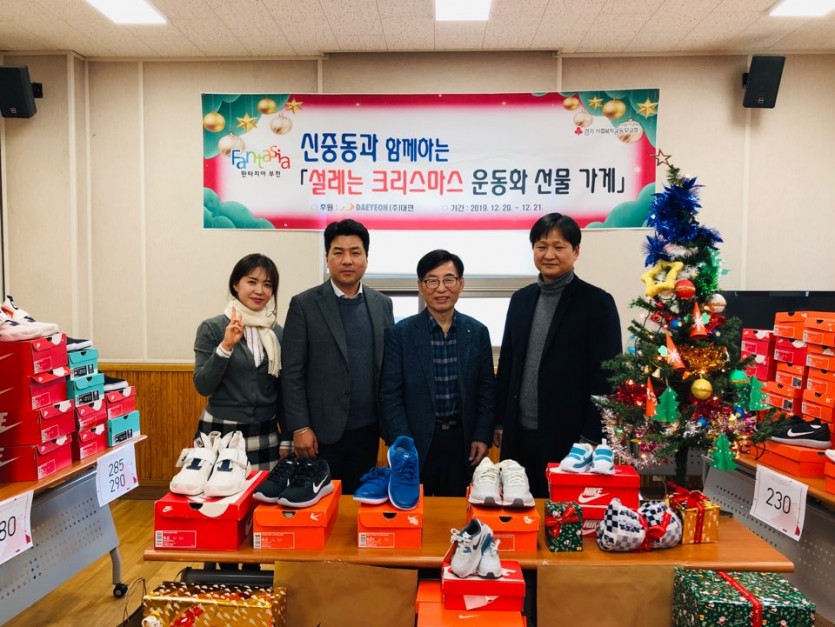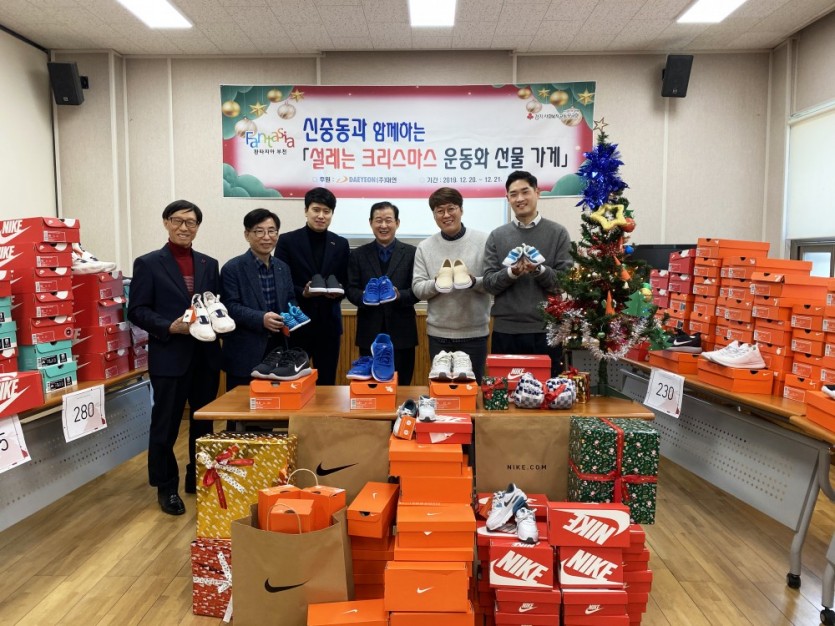 Daeyeon provide a bright and positive energy to society every year,
and this year Daeyeon plan to fulfill our corporate responsibilities in the
community at the end of year with the Dalgona Challenge.
Seung-wook, Partner Business Director of Nike Korea, said,
"Working with Daeyeon that takes the lead in marking social contributions is in line with the
Nike Direction that values sustainability, equality and social contribution."
Daeyeon will continue to serve and share with community.